I have been invited to my first wedding! I've been to weddings in the past, but those were all family or family friend's weddings. For the first time, I will be attending my friend's wedding. I'm so excited!
The wedding isn't until June, which means it will be an early summer wedding (perfect dress weather). I probably won't actually get a dress for the wedding until May, but I'm excited to think about the possibilities. I don't really know guest-of-wedding-dress-etiquette, but I figure as long as I stay away from anything white or too short, I should be good.
Any excuse to buy a new dress is good for me, and I don't get to go to events that require new dresses too often, so this will be a nice change.
A little wintry, but I still like it…
Perfect with a pair of gold peep-toe heels and a pair of statement earrings…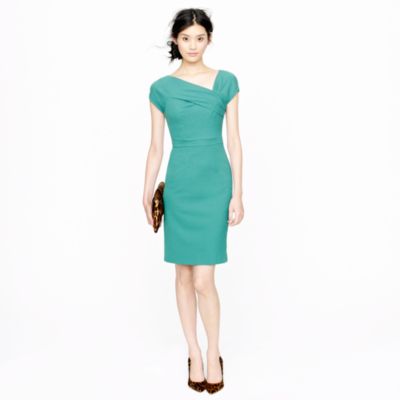 Guests should never wear white, I know. But this dress isn't quite white….